All the features, none of the headaches.
All features below come as standard and are all built to help grow your business, your way.
.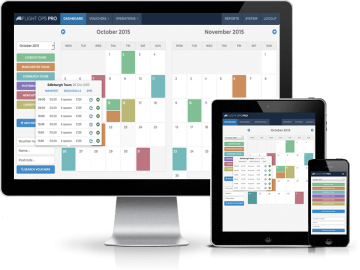 The Ops Board
A digital operations board to keep you and your workforce connected. From Aircraft, Pilot & staff Scheduling, Maintenance, Charter flights and managing your customers. The Ops board is a game changer for anyone operating charter flights.
.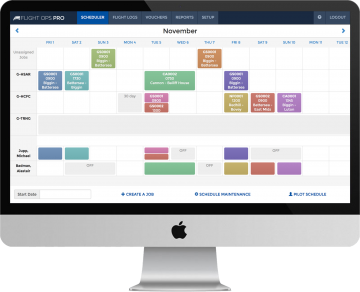 Voucher Booking System
Manage your Gift experience Vouchers  easier with our smart booking system. Wave goodbye to embarrassing miss-bookings or irate passengers, Our smart systems eliminate human error and will save your company hundreds of man hours year on year.
.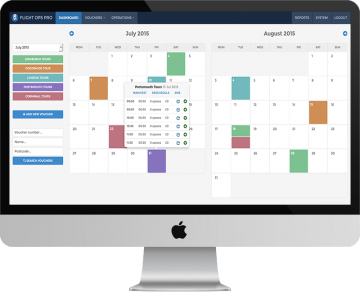 SMS & Email Reminders
Effortlessly send bespoke SMS & email alerts to all of your passengers with a click of a button. Reschedule an entire days flying within minutes or send a thank you or re-marketing message after they have flown with you. The options are endless.
.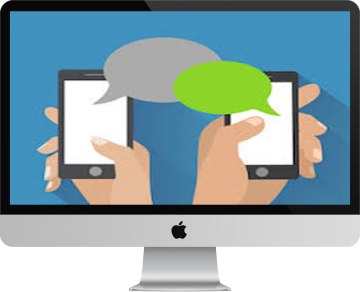 Quotes
Maximise your Lead to conversion rates with our "Quotes" extension. Did you know that following up your leads well can increase sales by 48% according to business insider. The quotes extension seamlessly manages your quotes and notifies your staff who needs calling and when.
.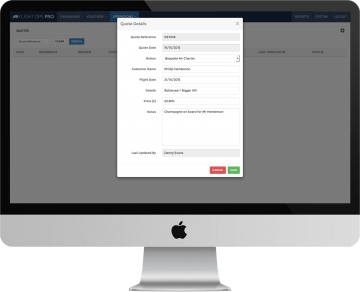 Productivity on a whole new level.
Quick Reports
Set up instant reports for what's important to you. Run a report on just about anything you can think of.
Customer Login
Allow Gift Experience passengers to login via a branded web screen to book or rebook their seats if they have been rescheduled, hassle free.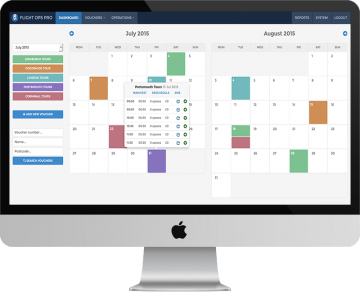 Work Smarter
Flight Ops Pro Supports all major web browsers & platforms, enabling your staff to work anywhere, even in the field.
"You Have Control"
A fully bespoke system, add users, pilots, aircraft and much more to build a system that helps you grow your business.
Streamline your flight operations Today!
A fully bespoke system with a range of extensions to help grow your business.
Check out our different pricing packages.
.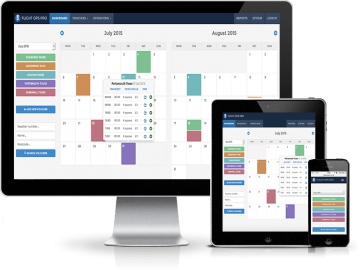 Would you like to see more?
Let us show you what Flight Ops Pro is capable of